(The background to this post is the return of literary awards by many Indian writers, to protest against the killings of some writers and increasing attacks on minorities over issues like eating beef.)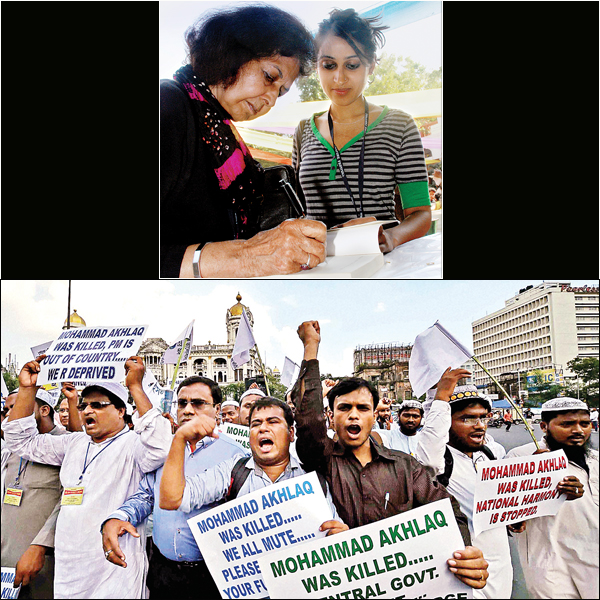 Thomas Mann's observation that "a person lives not only his own life, but also that of his contemporaries", applies to everyone, but perhaps even more to writers and poets because they feel and speak for us even when we are not able to put into words our deepest feelings, and sometimes are not even conscious of them until a poet or a story writer tells us.
Writers respond to what goes on around them and to the mood of the times. As thinkers, they occasionally express ideas and views that do not always find acceptance. This brings writers into conflict with the powers that be.
Books are banned and even pulped — as in the case of Wendy Doniger's book on Hinduism. Authors are physically attacked and even killed for their writings. Salman Rushdie was forced into hiding for many years because of death threats. In conditions where writing is stifled, the form evolves and morphs to find expression.
Less often, writers protest by means other than their writings, for example, by turning down an award or taking to the streets and, even less occasionally, by returning an award. The recent phenomenon of more than 40 writers (and counting) returning the Sahitya Akademi and other awards is not only unusual, but also deeply symbolic. Like politicians and actors, writers, too, now make "breaking news" only when they do something dramatic.
Read the full post at the DNA website.